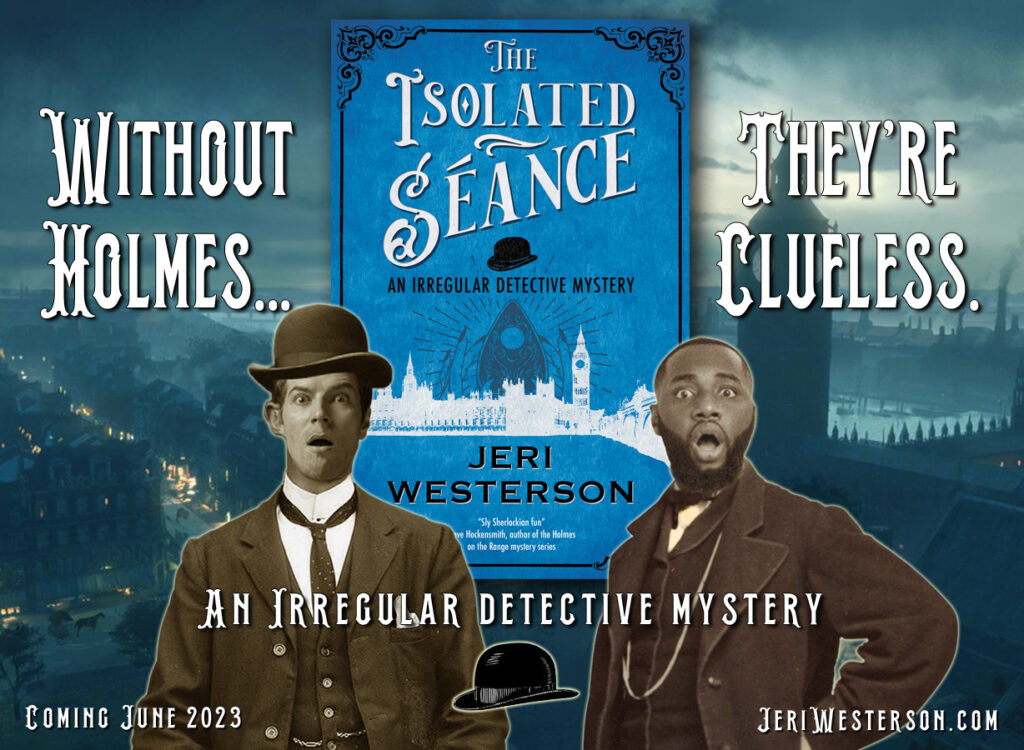 THE ISOLATED SEANCE, An Irregular Detective Mystery
London, 1895.
Tim Badger was one of the Baker Street Irregulars, a London street kid working for that most unusual of men, Sherlock Holmes. But now he's a grown man and took what he learned from Holmes to open his own private detective agency with his partner Benjamin Watson, a black man with a variety of past occupations that make him uniquely qualified to do detective work. But Watson won't play second fiddle, and the truth of it is, Badger would be lost without him. Their first fumbling cases arouse the suspicious attentions of a female journalist determined to expose them as criminals. But Badger and Watson carry on, though working in the shadow of the Great Man only gets them out-flanked and just a step behind… Until they find a case Holmes won't take.
So when Mister Holmes recommends his protégés to Thomas Brent, their luck changes. Brent is eager to find out who killed his master, Horace Quinn, during a séance at Quinn's house. What was Quinn desperately trying to find out from his deceased business partner, Stephen Latimer, before he was stabbed through the heart? It seems that everyone in Quinn's household had a reason to want him dead. Can Badger and Watson step out of Holmes's shadow to navigate dark secrets and unexpected dangers in their pursuit of a cold-blooded killer?
"'The Isolated Séance' has everything a reader could want in a Victorian mystery: dastardly deeds on dark London streets, cockney squalor, upper-crust skullduggery, a hint of the supernatural, even a stalwart sidekick named Watson. That he's not THE Watson — and the sleuth on the case is named 'Badger' rather than Holmes — only adds to the sly Sherlockian fun."
—Steve Hockensmith, author of the

"HOLMES ON THE RANGE" MYSTERY SERIES