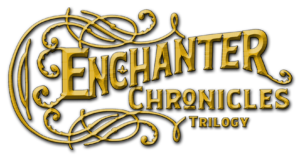 London, 1891. In this steampunk fantasy, Magician Leopold Kazsmer, the Great Enchanter, ashamed of his Jewish-Gypsy blood, has fashioned himself into a proper English gentleman, though he harbors a carefully guarded secret; he has learned the dangerous art of summoning daemons to perform true magic. With the help of Raj, a tarot-reading automaton, Eurynomos, a shrewd Jewish daemon, and the beautiful and mysterious Scotland Yard Special Inspector, Mingli Zhao, they solve London's most perplexing paranormal murders.
Includes original illustrations by Robert Carrasco.
Series nominated for the 2020 Paranormal Romance Guild Reviewers Choice Award

Click on the covers to find out more.
"Recommending it to anyone that likes sci-fi, fantasy, and steampunk, all wrapped up in a thrilling tale." —BARONESS BOOK TROVE
"I recommend this book to anyone who is looking for a steampunk story with characters originating from a multitude of cultures, lovely visuals, and interesting, fantastical plot twists."
—PARANORMAL ROMANCE GUILD
"Westerson masterfully conjures up a throng of gollums and goblins, a tarot-card-reading automaton, demons and daemons, ghosts, faeries, trolls, pixies, a clubroom of ensorcelled men, and the creepy "clockwork gypsy" himself…in a pseudo-Victorian London replete with…magic goggles, dirigibles, stinky trains, Scotland Yard, (and) dingy theaters." 
—HISTORICAL NOVEL SOCIETY REVIEWS on CLOCKWORK GYPSY