Lovers of historical fiction never seem to tire of reading about the Tudors, and this new take on a jester detective gives you a whole new perspective of that turbulent court. Will is the only man who—as the king's entertainer, chief gossip-monger, spy and loyal adviser—knows all of the king's secrets…and almost everyone else's within the walls of the king's palaces.
Click on the Cover to Pre-order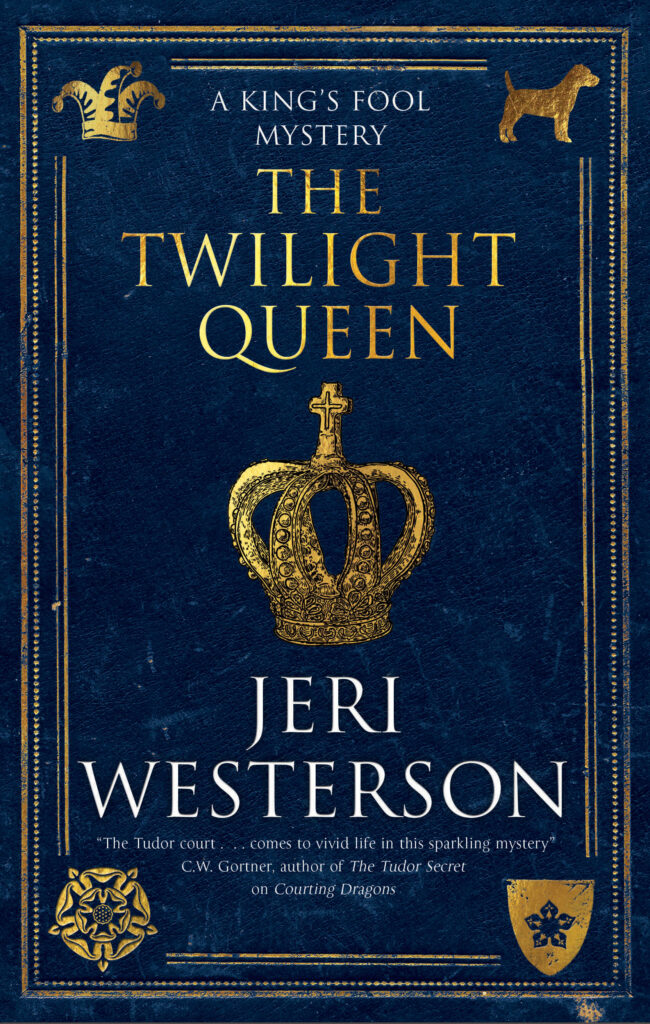 Court jester Will Somers is drawn into another gripping and entertaining mystery when malevolent forces strike again at the court of Henry VIII – and Anne Boleyn is the target.
Greenwich, Palace of Placentia, April 1536. Queen Anne is in peril. In the mid of night, court jester Will Somers is summoned to an urgent assignation when the queen discovers a body in her chamber. Anne wants Will to find out who the man is and how he ended up there. Is someone trying to frame her for his murder?
Anne has many enemies at court, and to make matters worse, Henry VIII is lining up his next conquest and suspects her of treason. Has the formidable Thomas Cromwell been whispering vile lies in the king's ears, and could Anne be the target of a Catholic conspiracy? As further attacks plague the court, Will is determined to uncover the truth behind the plotting and devilry, but he will need to keep hold of all his wits to do so!
"Historical details mixed with a puzzling mystery make for a fine read." — KIRKUS REVIEW
.
"Westerson's second King's Fool mystery (after Courting Dragons, 2023) vividly evokes the bawdy, lusty, turbulent, highly politicized, favor-currying atmosphere of King Henry's court, and her vibrant characters, coupled with unexpected twists and a surprising conclusion, make this an entertaining read." — BOOKLIST
Book One
Click on the cover below to order!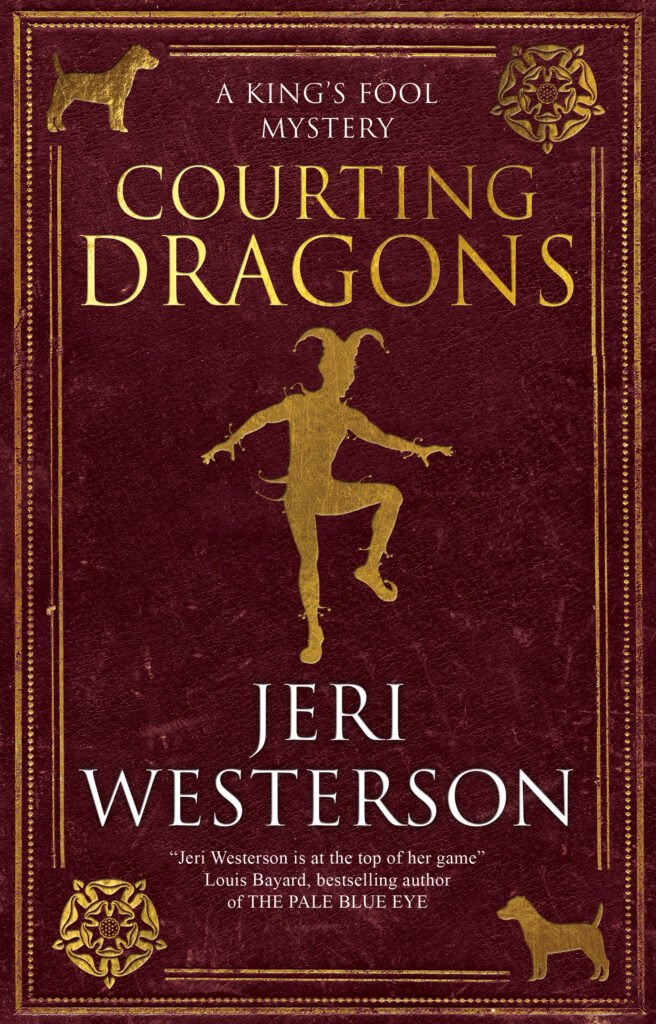 "COURTING DRAGONS is the first in a new series narrated by Will himself, a sprightly figure with a well-cultivated flair for gossip and a vigorously pansexual appetite. It's this latter that embroils him in the murder of a Spanish diplomat and a murky blackmail scheme, as well as a possible plot to kidnap Princess Mary. "The court was full of dragons," Will observes. "Which dragons must I slay to protect Henry? And which to protect myself?"                                                                     Alida Becker, New York Times Book Review
"Jeri Westerson is at the top of her game with Courting Dragons, which brings the long-ago past to roaring life. As for Will Somers, the wise, witty and sexually adventurous court jester she has enlisted as her hero, he's both an ideal guide to the tangled history of the Tudors and the kind of sleuth a reader will follow anywhere."                                                                                               Louis Bayard, bestselling author of THE PALE BLUE EYE, now a Netflix film
.
"The Tudor court as seen through the eyes of wily Will Somers, Henry VIII's jester, comes to vivid life in this sparkling mystery. Will is a wry voice in a dangerous world. The twists and turns of fate as he navigates the treachery keep you turning the pages late into the night."
C. W. Gortner
, bestselling author of THE TUDOR SECRET
.
"Westerson's new series introduces a reluctant detective who's no fool…Familiar historical figures seen from a different viewpoint add spice to the mystery." — Kirkus Reviews
.
"This impressive series launch from Westerson introduces an unusual lead, Will Somers, Henry VIII's actual court jester…Somers proves an able sleuth, and Westerson does a fine job evoking the period's political intrigue."  —
Publishers Weekly
.
"A superb fictional tapestry of court life under one of England's most charismatic monarchs, superbly plotted with lots of twists and turns, sparkling dialogue and blessed with a terrific cast of exquisitely drawn characters, Courting Dragons is a fascinating piece of historical fiction and a highly entertaining whodunit. I simply can't wait for the next installment!" — Goodreads
.
Welcome to the Zazzle King's Fool Store! 
Click on the jester hat below to take you to it.  In order to actually get to the page, you must either sign in first, or create an account on Zazzle.com or you will get an page error message. Only two products so far; the t-shirt and the mug.