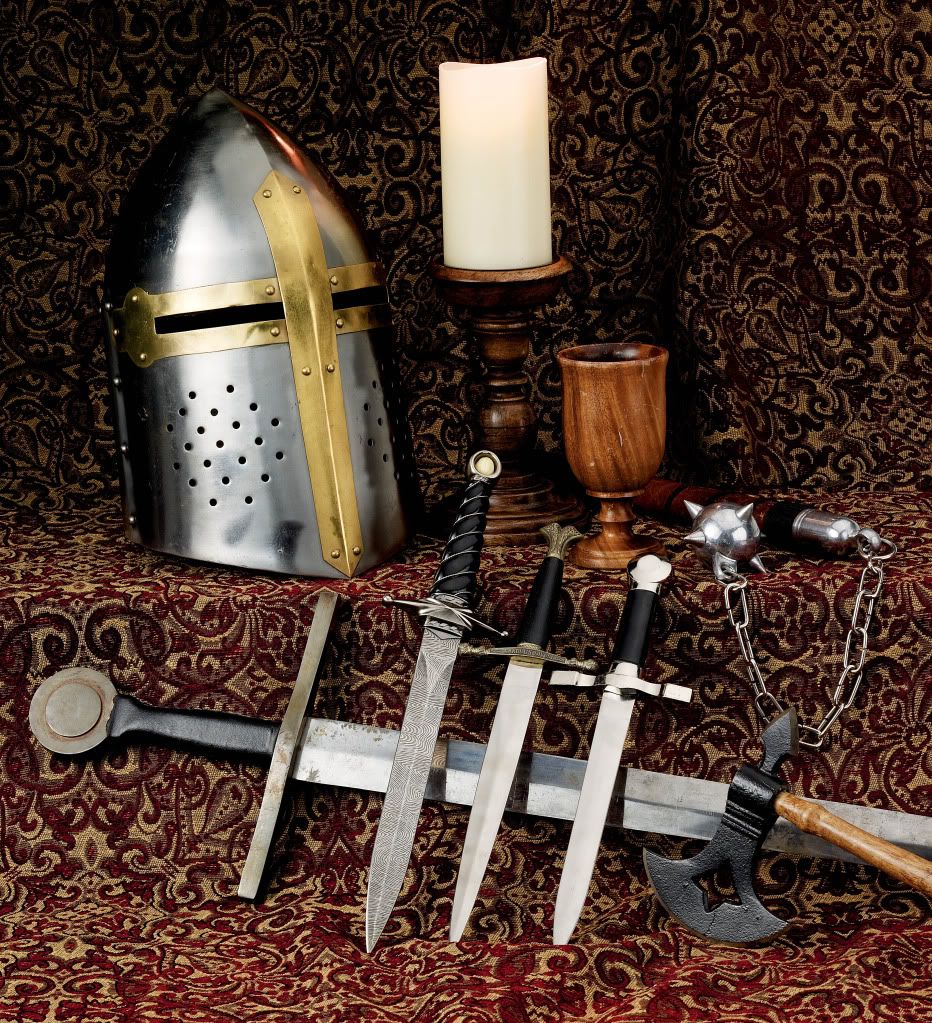 Just a few of the things I bring with me for my appearances. See a VIDEO of the stuff in action.
FOR BLOG AND BOOK TOUR INFORMATION GO TO THE BOOKE of the HIDDEN website.
Tuesday, February 6, 2018, 11 am-12:30 pm — El Cajon Library Book Club. Come for a discussion of Booke of the Hidden and the Crispin Guest Medieval Noir series. 201 E Douglas Ave, El Cajon, CA 92020
Wednesday, February 21, 2018, 6 pm HST/8 pm PST — SKYPING to the Sisters in Crime meeting in Hawaii! I'll be talking about marketing and taking your questions. Makiki Community Library, 1527 Keeaumoku Street, Honolulu, Hawaii.
Sunday, February 25, 2018, noon — Join me and other southland writers for the event sponsored by the Southern California chapter of Mystery Writers of America at the classic Tam O'Shanter restaurant 2980 Los Feliz Blvd, Los Angeles, CA 90039. Come for their famous prime rib, stay for the speakers: "DA vs DA. What are the tactics that a hard-nosed District Attorney uses to nail the defendant? What are the dos and don'ts at a trial? What makes a slam dunk, and what makes that slam dunk fail? Two prosecuters from Orange County discuss the ins and outs of trials, sharing some of the fascinating details of their own experiences." I won't be selling books, but come on down for an interesting luncheon.
Be looking for other occasions and locations throughout the year where I'll be.