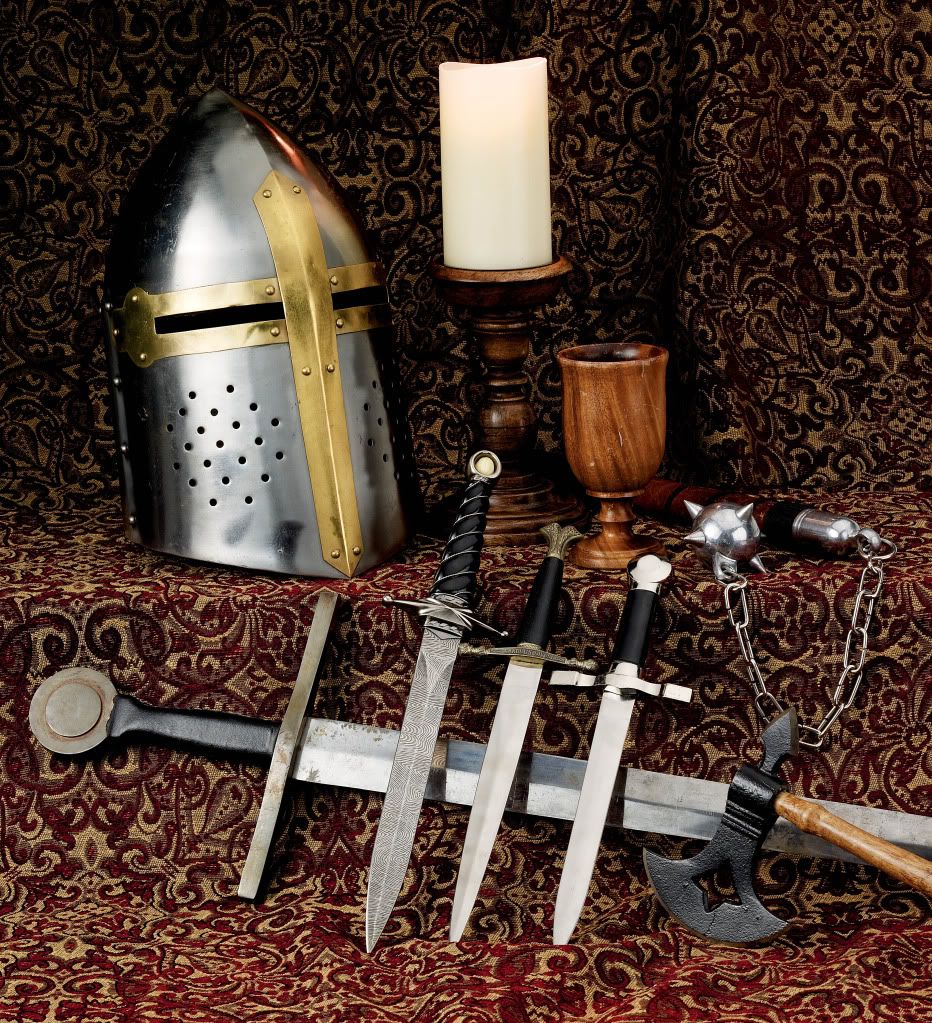 Just a few of the things I bring with me for my appearances. See a VIDEO of the stuff in action.
Tuesday, April 9, 2019, Noon — Artesia Library Sisters in Crime panel. "Why and How We Write Mysteries" with writers Matt Coyle, Pamela Samuels-Young, and me, moderated by Anne Bannon.  18801 Elaine Ave, Artesia, CA 90701. Books for sale.
Sunday, April 14, 2019, late afternoon — LA Times Festival of Books, Sisters in Crime Booth #367. I'll be signing books for two hours at the end of the day. Buy books and chat. It's at the beautiful USC campus in Los Angeles.
Saturday, May 4, 2019, 9:30 am to 5 pm — Writing Conference of Los Angeles. I'll be one of the instructors, teaching a course on "Ten Secrets to Creating Mysteries That Kill", as well as doing manuscript critiques. If you are a writer learning to hone your techniques and talk to agents, come on down for this day-long conference. I'll have have books for sale, available for signing. Doubletree by Hilton Hotel Los Angeles – Westside, 6161 W Centinela Ave, Culver City, CA 90230. (310)649-1776. See the website for signing up info.
(please note new date) BOOK LAUNCH! Saturday, May 11, 2019, 4 pm — Book Launch for Traitor's Codex at Vroman's bookstore in Pasadena. Come for a stimulating and amusing presentation about medieval books, have a snack and some mead! 695 E Colorado Blvd, Pasadena, CA 91101. Please consider pre-ordering to make sure you get your signed copy in case you can't make it there:  (626) 449-5320. The leather journal on the left is the giveaway/raffle item. Raffle is free, must be present to win.
Sunday, May 12, 2019, 2 pm — OC Launch–Book launch for Traitor's Codex at Mystery Ink Bookstore. 8907 Warner Ave #135, Huntington Beach, CA 92647. Please consider pre-ordering at (714) 960-4000. Special for Mother's Day, we are giving away this one-of-a-kind Crispin Pandora-style bracelet, made especially for Crispin lovers. There's even a tiny charm portrait of him, along with castles, a sword, and a little helm charm. We'll be raffling it off in the FREE raffle. Bring your moms! Must be present to win.
Saturday, May 18, 2019, 3 pm — BOOK LAUNCH for the third Booke of the Hidden book, SHADOWS IN THE MIST, at the fabulous The Cauldron, Spirits and Brews 8028 Beach Blvd., Buena Park, CA–in the shadow of Knott's Berry Farm. We'll have a creepy good time, with a reading, giveaways, and lovely munchies.
Thursday through Sunday, May 23 to 26, 2019 — Phoenix Fan Fusion, a comic con. I'll be on panels, details to come. See more here.
Sunday, June 2, 2019, 3 pm — Virtual Book Launch for SHADOWS IN THE MIST! Only on Facebook. Go here to participate. Fun, conversation, and giveaways!
Saturday, October 19, 2019, evening — Sleepy Hollow Event at the Etiwanda Historical Society's Chaffey Garcia House. 7150 Etiwanda Avenue, Rancho Cucamonga, CA 91739. I'll be there selling books…and MORE! More details to come.
October — The fourth and last book in the series, THE DARKEST GATEWAY releases. Check back here for dates and locations!
Thursday, November 7, 2019, 10:30 am to noon — Foothill Ranch Library First Thursday Book Discussion. Come join the group to discuss books. I'll have plenty for sale and signing. Foothill Ranch Library 27002 Cabriole, Foothill Ranch, CA 92610
.
Be looking for other occasions and locations throughout the year where I'll be.