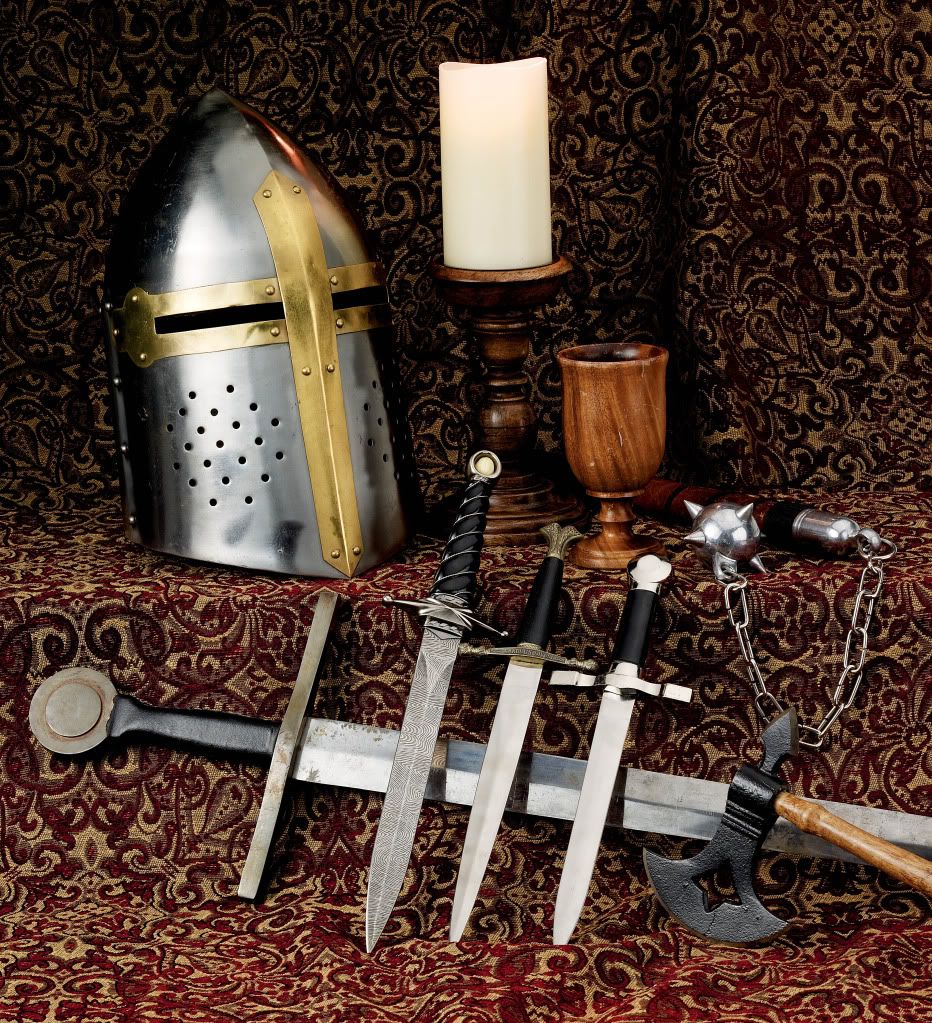 Just a few of the things I bring with me for my appearances. See a VIDEO of the stuff in action.
Tuesday, January 22, 2019, 6:30 pm — Lit Up! OC — Come join us for an evening of authors reading from their works. I'll be there, reading from Deadly Rising and offering books for sale. Bardot Bars and Coffee 662 El Camino Real, Tustin, CA 92780
Saturday, February 2, 2019, 11 am Pacific/7 pm Greenwich– Facebook Virtual Launch for the 12th Crispin Guest Medieval Noir TRAITOR'S CODEX, releasing in the UK 1 February and 1 May in the U.S. It's only on Facebook, with a presentation, laughs, and giveaways.
(please note new date) BOOK LAUNCH! Saturday, May 11, 2019, 4 pm — Book Launch for Traitor's Codex at Vroman's bookstore in Pasadena. Come for a stimulating and amusing presentation about medieval books, have a snack and some mead! 695 E Colorado Blvd, Pasadena, CA 91101. Please consider pre-ordering to make sure you get your signed copy in case you can't make it there:  (626) 449-5320
Sunday, May 12, 2019, 2 pm — OC Launch–Book launch for Traitor's Codex at Mystery Ink Bookstore. 8907 Warner Ave #135, Huntington Beach, CA 92647. Please consider pre-ordering at (714) 960-4000
Thursday through Sunday, May 23 to 26, 2019 — Phoenix Fan Fusion, a comic con. I'll be on panels, details to come. See more here.
Saturday and Sunday June 8-9, 2019 — 2019 California Crime Writers Conference, for writers and readers. The conference will take place at the Doubletree Hilton in Culver City. See website for details.
.
Be looking for other occasions and locations throughout the year where I'll be.