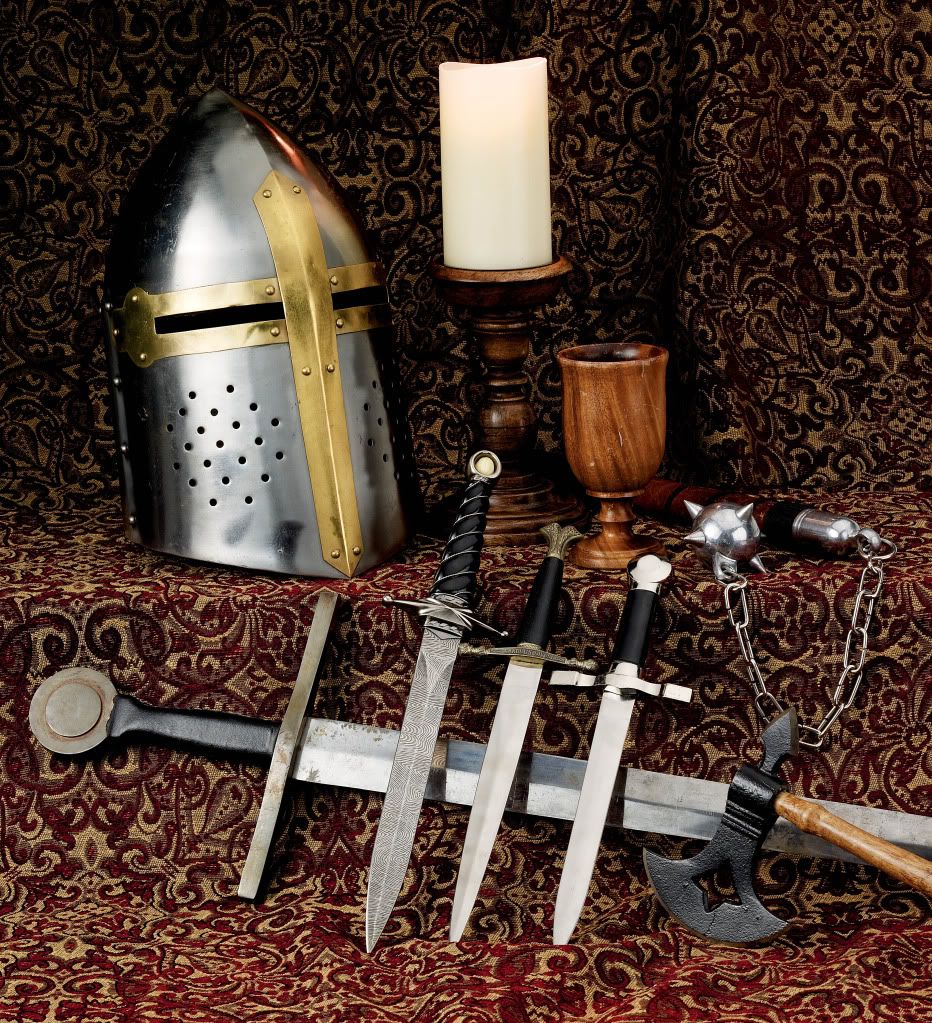 Just a few of the things I bring with me for my appearances. See a VIDEO of the stuff in action.
Saturday, January 12, 2019 — Hemet Library Comic-On. Details to come. Small entry fee (funds go to the Library). Books for sale. 300 E Latham Ave, Hemet, CA 92543
Saturday, February 2, 2019, 11 am Pacific/7 pm Greenwich– Facebook Virtual Launch for the 12th Crispin Guest Medieval Noir TRAITOR'S CODEX, releasing in the UK 1 February and 1 May in the U.S. It's only on Facebook, with a presentation, laughs, and giveaways.
Saturday, May 4, 2019, 4 pm — Book Launch for Traitor's Codex at Vroman's bookstore in Pasadena. Come for a stimulating and amusing presentation about medieval books, have a snack and some mead! 695 E Colorado Blvd, Pasadena, CA 91101. Please consider pre-ordering to make sure you get your signed copy in case you can't make it there:  (626) 449-5320
Saturday and Sunday June 8-9, 2019 — 2019 California Crime Writers Conference, for writers and readers. The conference will take place at the Doubletree Hilton in Culver City. See website for details.
.
Be looking for other occasions and locations throughout the year where I'll be.