Both In-Person and Online
You can subscribe to my YouTube Channel for all my videos. I'll be adding some throughout the year. You can also find past book launch events and some interviews there.
* * *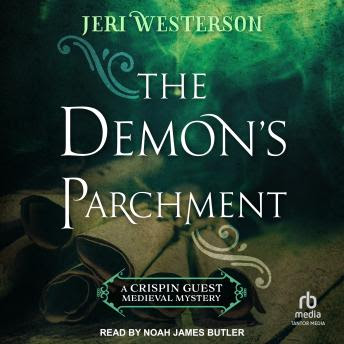 The first Three Crispin novels in NEW audiobooks , narrated by Noah James Butler, is AVAILABLE NOW from Tantor Audio on all platforms. Get yours today!
++++++++++++ Book Launch Events for COURTING DRAGONS 2023++++++++++++ 
 Masks Highly Encouraged At All Events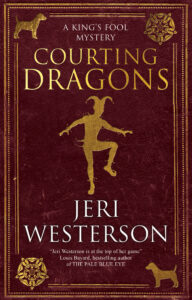 Friday, January 6, 2023, 7 pm — Come join us for mead and merriment as we launch the first in the King's Fool Series, COURTING DRAGONS at Vroman's Bookstore 695 E. Colorado Blvd. Pasadena, CA. Talk, signing, and giveaways. 
Saturday, January 7, 2023, 2 pm — The merriment continues at Book Carnival for a talk, signing, and giveaways.  348 S Tustin St, Orange, CA
Saturday, January 14, 2023, Noon – 4 pm — Drop in on me at Barnes & Noble in Temecula. I'll have a table in the front of the store, ready to sign your copy and have a chat. 40570 Winchester Rd, Temecula, CA
Saturday, January 21, 2023, 2 pm Pacific — YouTube Live Book Launch. Discussion, Q&A, giveaways! Come join me online for the party. Go to https://youtu.be/0CMuntNu1ks
Wednesday, January 25, 2023, 6:30pm — The El Segundo Library Book Club. Discussion, Q&A. The book will be available for purchase, but the discussion will have spoilers, as it is about the book with those who have read it. 111 W Mariposa Ave, El Segundo, CA
++++++++++++++++++++++++++++++++++++++++++++++++++++++++++++++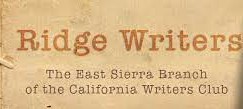 Thursday, March 2, 2023 — Ridge Writers of Ridgecrest "Read the Book, Meet the Author". For all you folks up in Ridgecrest, this event is for YOU! First there is tea and scones and discussion of OSWALD THE THIEF. Spoilers may be discussed. Then, later that evening, 7-8 pm, a presentation by yours truly with books for sale. In order to come to the discussion, order the book at Red Rock Books at 206 W. Ridgecrest Blvd., Ridgecrest, CA and tell them you want to come to the tea and scones event at the Pizza Factory, and they will issue you a ticket for it. Seats are limited. Ticketed event, no walk-ins (that's in the "party room" at The Pizza Factory 1601 Triangle Dr, Ridgecrest, CA.) Order well in advance so you can read the book! Then, later in the evening, walk-ins ARE welcome to come to my presentation at the Ridgecrest Presbyterian Church at 633 W. Las Flores Ave., Ridgecrest, CA at 7 pm. I'll have my other books for sale with a rollicking good presentation on marketing, "From Medieval to Modern Marketing."
.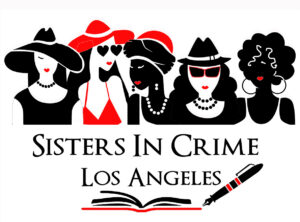 Sunday, April 2, 2023, 2 to 4 pm — I'll be doing a reading of COURTING DRAGONS with signed books for sale at the Sisters in Crime Los Angeles meeting. Public is welcome. Hollywood Women's Club 1749 N. La Brea Ave., Los Angeles, CA 90046. Free parking in the back.
.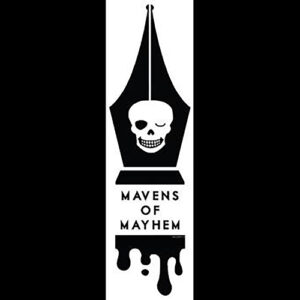 Saturday, April 15, 2023, 11:15 am EST/8:15 am PST — Mavens of Mayhem, the Upper Hudson Valley Chapter of Sisters in Crime Zoom Presentation. "A Medieval Mystery and Modern Marketing" and other publishing topics. Zoom link to come. 
.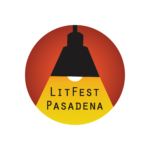 May 6 & 7, 2023 — LitFest Pasadena. Attend panel discussions from authors and attend workshops. For authors and readers. My participation to be announced.  
.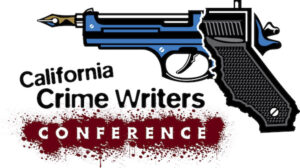 June 9 – 11, 2023 — California Crime Writers Conference. Panels, meetings and critiques with editors, agents, and the all-important networking with other authors. I'll be there on a panel. That info to come. At the Hilton Los Angeles Culver City 6161 West Centinela Avenue, Culver City, CA. Must be registered to attend. Register for the conference here. 
.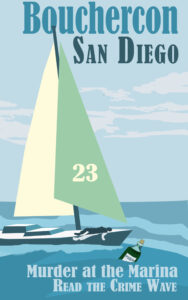 August 30 – September 3, 2023 — Bouchercon, the biggest mystery fan convention in the country. Authors on panels, hobnob, buy books and get them signed. Must be registered to attend. Register here. My panel to be announced. Marriott Marquis San Diego Marina, next to the convention center in downtown, 333 West Harbor Drive, San Diego, CA