BE LOOKING FOR LIVE STREAMING EVENTS ON YOUTUBE AND FACEBOOK And ZOOM VIRTUAL EVENTS. 
You can subscribe to my YouTube Channel for all my videos. I'll be adding some throughout the year. You can also find past book launch events and some interviews there.
* * *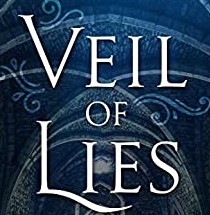 Tuesday, April 26 — The NEW audiobook of VEIL OF LIES, narrated by Noah James Butler, will be released by Tantor Audio on all platforms. Get yours today!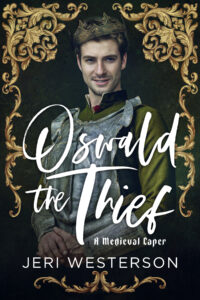 Saturday, May 28, 2022, 2 pm Pacific — YouTube Book Launch Party for OSWALD THE THIEF, A Medieval Caper. Come join me on YouTube where there will be fun, questions answered, a brief presentation that includes a reading, and, of course, giveaways! PLEASE CONSIDER BUYING THE PRINT BOOKS DIRECTLY FROM ME. Just email me and request hardcover or print, and I'll sign it! Shipping and book for Oswald the Thief: Hardcover — $25 for the book, $4 shipping in the US = $29 / Paperback — $15 for the book, $4 shipping in the US = $19 /You save 99 cents on each! Contact me for prices to Canada or the UK. Email me at jeriwesterson@gmail.com to order. Pay by PayPal to FRIENDS AND FAMILY (so a fee won't be taken out) or send a check to PO Box 799, Sun City, CA 92586. Don't forget to include your mailing address. The YouTube Link is here. Sign up for your reminder.
Saturday, June 4, 1 pm — Zoom presentation to the San Fernando California Writers Club. "How to Write A Page-Turner". Must be a member to join in the meeting.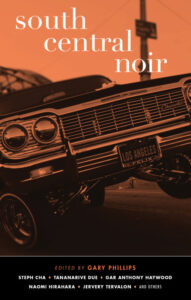 Saturday, September 3, 2022, 11am – 1pm Pacific — In-person book launch for Akashic Books SOUTH CENTRAL NOIR Anthology,  edited by Gary Phillips, featuring brand-new stories from: Steph Cha, Jervey Tervalon, Emory Holmes II, Jeri Westerson, Gar Anthony Haywood, Eric Stone, Tananarive Due, Naomi Hirahara, Penny Mickelbury, Gary Phillips, Roberto Lovato, Désirée Zamorano, Nikolas Charles, and Larry Fondation. At the Southern California Library for Social Studies and Research, 6120 S. Vermont Ave., Los Angeles, CA    Other dates include: Thursday, September 8, 7:30pm Skylight Books 1818 N Vermont Ave, Los Angeles, CA / Wednesday, October 12, 7pm, Vroman's Bookstore 695 E Colorado Blvd, Pasadena, CA /  And an as yet unspecified day and time at Mysterious Galaxy in San Diego.