BE LOOKING FOR LIVE STREAMING EVENTS ON YOUTUBE AND FACEBOOK And ZOOM VIRTUAL EVENTS. 
You can subscribe to my YouTube Channel for all my videos. I'll be adding some throughout the year. You can also find past book launch events and some interviews there.
* * *
Friday, February 26, 2021 — Zoom interview "Chatting With Authors" on YouTube. Link here.  
Monday, March 8, 2021, 6:30 pm Pacific — History Talks! "Eating Your Way Through History" Zoom panel for the Santa Clarita Library. The Southern California chapter of the Historical Novel Society puts together another fun panel of historical fiction authors. You must register now at http://bit.ly/EatingHistory
Tuesday, April 20, 2021, 10 am Pacific — Murrieta Library Zoom presentation. Talking about the literary life and my various series. Details to come.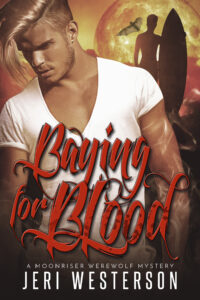 Saturday, April 24, 2021, Noon Pacific — Live Streaming Book Launch Party on YouTube for BAYING FOR BLOOD, the second in my Moonriser Werewolf Mystery series. Prizes! Fun! Link to come. Prizes: One Cuddly WereJeff, One Enamel Wolf Pin, Two Werewolf Rubber Duckies, Three Candy Tins. Sign up here.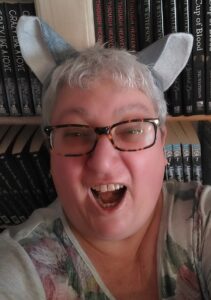 Get your free wolf ears by emailing me!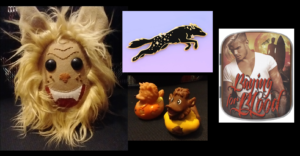 .
.
.
.
Sunday June 27, 2021, 11:30 am-12:30 pm (Central Time) — Historical Novel Society Conference on a Zoom panel. The panel is "Onward through the past: Writing the long historical fiction series" with authors M. Louise Locke, Anna Castle (moderator), Sara Woodbury…and me! You must be registered to the conference to attend (the conference begins on June 21).