COURTING DRAGONS
A King's Fool Mystery
Greenwich, 1528
Will Somers plays the fool for King Henry VIII—quite literally. As the court jester to the king, he is one of the few men within the sphere of the king's shadow who can poke and prod his royal master, making a fool of him, entertaining Henry with song and jest, and having the privilege of being the only one in the kingdom to call him "Harry" to his face. And while courtiers, councilors, and ambassadors quiver under the king's assault—as indeed, some face execution for crossing him—Will finds his place as part of the family, eventually endearing himself to all of Henry's wives, his son when he becomes king, to Queen Mary and Queen Elizabeth, and keeping his head.
Though he is surrounded by all of court, Will finds his life a lonely one. A king's fool is not a man who can easily make friends with those who might be competitors for his royal patron's time. But an intimate moment with a male courtier finds Will possibly part of a bigger conspiracy, especially when this same courtier is found dead, his throat cut. Amid the crisis at court when divorce threatens Queen Catherine's place by her own lady's maid, Will sets himself the difficult and deadly task of finding the killer and stopping the conspiracy before death reaches the Tudor monarch.
This is the first in a Tudor mystery series, featuring King Henry VIII's real court jester, Will Somers, during Henry's troubled reign.  
The book is not yet placed with a publisher. Keep your fingers crossed in 2022!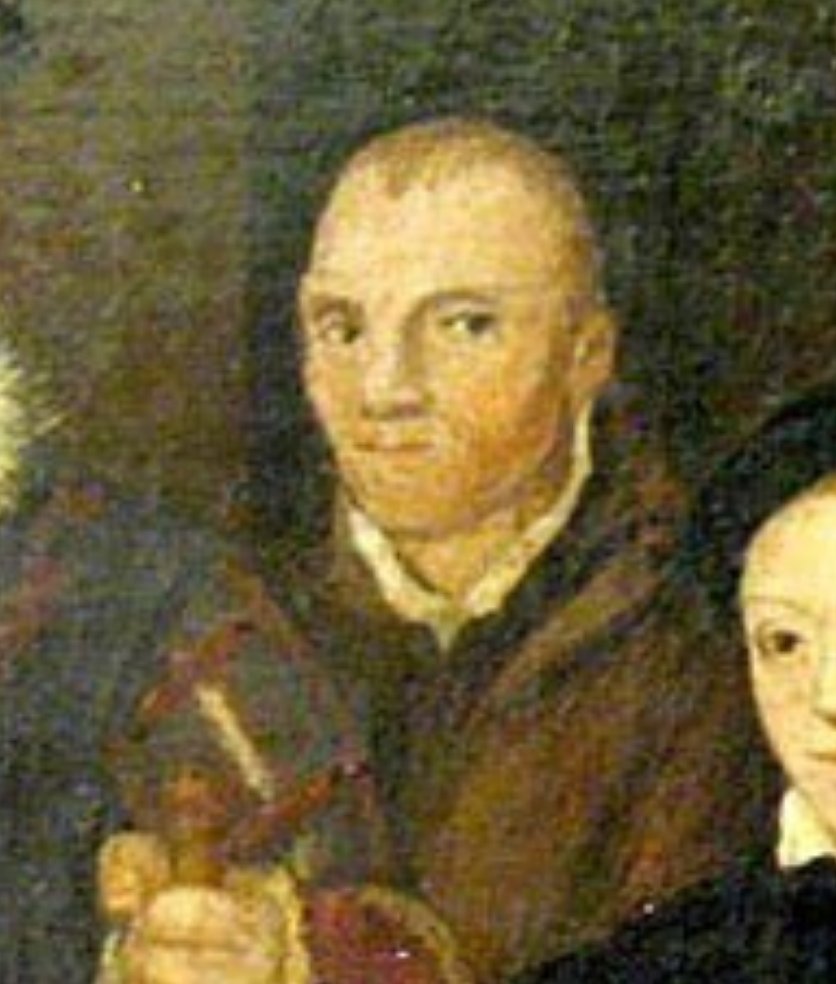 Will, a silly-looking fellow.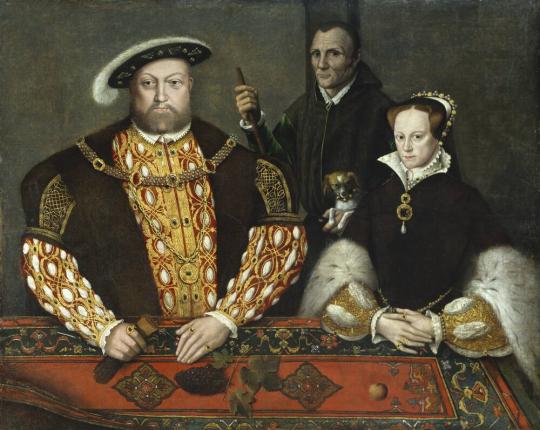 Henry with Queen Mary, his first daughter, obviously painted after his death. That's Will in the background.